Shopping Cart
Your Cart is Empty
There was an error with PayPal
Click here to try again
Thank you for your business!
You should be receiving an order confirmation from Paypal shortly.
Exit Shopping Cart
"Specializing in STOPPING leaks"
Serving the Greater Kansas City Area
YOUR COMPLETE ROOF REPAIR SERVICE!
Blog with Roof Doctor, Inc.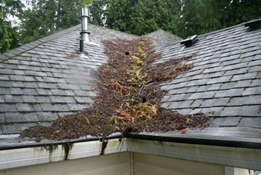 1.       Remove all debris from the roof, paying 
special attention to valleys and crevices.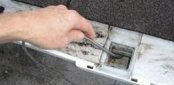 2.       Have the gutter and down spouts inspected 
          and cleaned, making sure they are secured.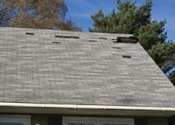 3.       Perform a visual inspection from the ground
                             for loose shingles and/or flashing.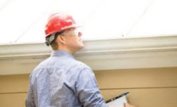 4.       Have a professional roof inspection 
          for preventative maintenance.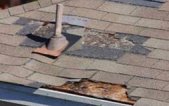 5.       Check all sewer vent and pipes, pipe flashings,
                                 and grommets to very easily prevent kitchen
                                 and bathroom ceiling leaks.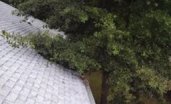 6.       Trim any tree branches which are on 
           or near the roof.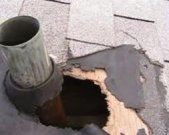 7.       Check for any apparent rodent entries
                                                    via soffits, eaves, or vents.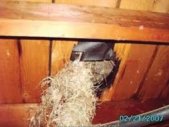 8.       Look into air vents for any bird or 
          rodent nesting signs.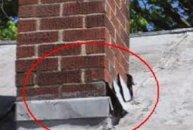 9.       Closely inspect the chimney flashing.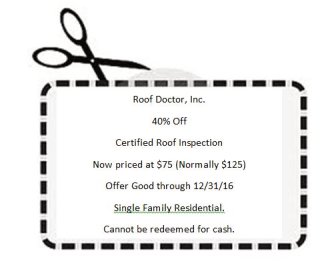 10.       Always put your safety first 
            and call a professional.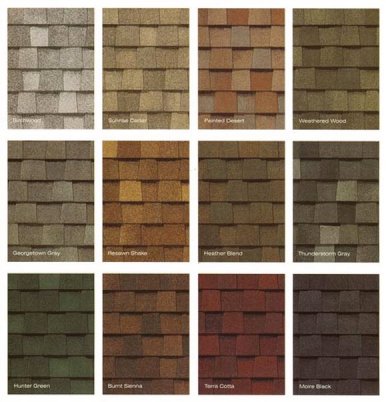 If you have to step outside and look at your house to remember what color your roof is, you are not alone.  Life is so busy we generally don't think about things until something happens to call our attention to it.  Trust me, a roof leak is not something you want to wait to find, especially with all the constant rain our region has been receiving.  A
roof inspection
schedule is a wise one to keep, ideally when you have your first or last mow of the year for preventative maintenance.  Of course, if you experience a storm that warrants an inspection, do not hesitate to have an additional inspection done.
Roof damage
can arise from a many factors and there are many sources the homeowner should be cognizant of from the inside of the house such as sufficient insulation, vapor barriers, and proper ventilation in ceilings and attic space.  Without these items being adequate for your home, the rafters, decking, and even the roof material itself can decay from constant exposure to moisture and condensation that cannot be seen from the outside of your house.
After a hard rain, an examination from the inside of your attic is a good idea.  Look for pinholes you can see light through, and with a flashlight, look for dark or rotting wood spots.  If you find a wet area, it can be traced back to the point of moisture entry where a reference point can be noted for your
roofing specialist
.  You will want to make note of any signs of
rodent
life in your attic; if there is a sign of life there is an entry point.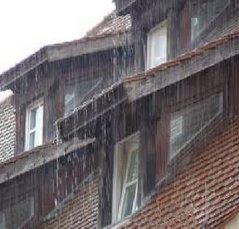 Aside from checking the interior attic, the flashing on your roof should be checked.  
Flashing
is the thin metal bands that form a water tight seal around chimneys, vents, dormers, skylights, and where vertical walls meet or enter the surface of the roof.  The roof's gutters and downspouts should also be examined to reduce stains and decay on siding and prevent
ice damage
.  Proper gutters and downspout systems are also very important when it comes to the integrity of a dry basement.  Make sure your gutters are free of debris so there are no clogs and water does not leak to your foundation, but is properly channeled from your roof and away from your house.
Look your roof over for missing, cracked or warped
shingles
.  Binoculars can be used to search for trouble spots and to look for loose flashing or rust stains, possibly indicating corroding nails in flashing and a moisture entry point.  Pay close attention to the flashing around protrusions and walls, and look for any cracked tar that is often used around these areas.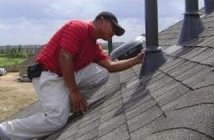 If your inspection points to a problem or a leak, how do you know if you need a quick fix or a call in to a professional?  Roof Doctor, Inc. always recommends calling a professional.  Roof work can be dangerous, especially with the pitch of a high roof, and with a quick fix, there may be an underlying problem that is not discovered and remedied.
If you have remained leak free thus far, you are in luck and I highly suggest continuing the maintenance program described here to protect your investment in your home.  Roof Doctor, Inc. is always available for answers to your questions and concerns.  Call
Roof Doctor, Inc.
today at 816-356-5463 and we'll discuss your specific needs.
Winter Woes: Flashing and Ice Cycles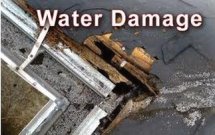 Flashing is a piece of sheet metal applied over joints in the roof to prevent water damage. Flashing is commonly comprised of aluminum or galvanized steel. Flashing locations can vary by roof, but common locations are around the chimney, skylights, roof wall protrusions or dormer windows. If water is able to penetrate the flashing in any manner, it can disintegrate due to weathering or oxidation and further allowing water to seep through the valleys in your roof.



Protect Your Home:
Roof Doctor recommends having a professional inspect your roof flashing on a bi-annual basis. If flashing is found missing, or deteriorating, the flashing should be replaced as soon as possible. Fixing flashing is much more affordable than waiting until it's too late and having to pay for the damage the water has caused. 
Because we have many winter days where temperatures hover around freezing or below freezing, icicles are also a common roofing problem in the midwest region. The sun melts the snow on the hot roof, causing it to drip over the eaves, where it then becomes cold enough to freeze into beautiful, but dangerous, icicles. 



Icicles are hazardous in two ways—first, they can break and fall onto people, pets, and cars. Second, their heavy weight can cause major gutter and roofing damage. You can prevent gutter damage by cleaning your gutters in the fall, so that a build-up of heavy, frozen leaves do not cause your gutters to tear off. Roof Doctor, Inc. offers affordable gutter cleaning plans to keep your gutters free of debris. Another way to prevent icicles is by sweeping snow off your roof and out of your gutters and downspouts after snowstorms.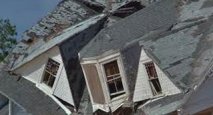 It is very dangerous to go up on the roof during the winter, so call the professionals at Roof Doctor, Inc. to do it for you. If you have recurring problems with icicles, an expert roofer at Roof Doctor, Inc. will be happy to evaluate your house and find a solution. We can repair broken or torn gutters and install gutter covers to prevent future problems.  Call Steve today to schedule your peace of mind and protect your investment!
Whatever your roof concern is, we can help you!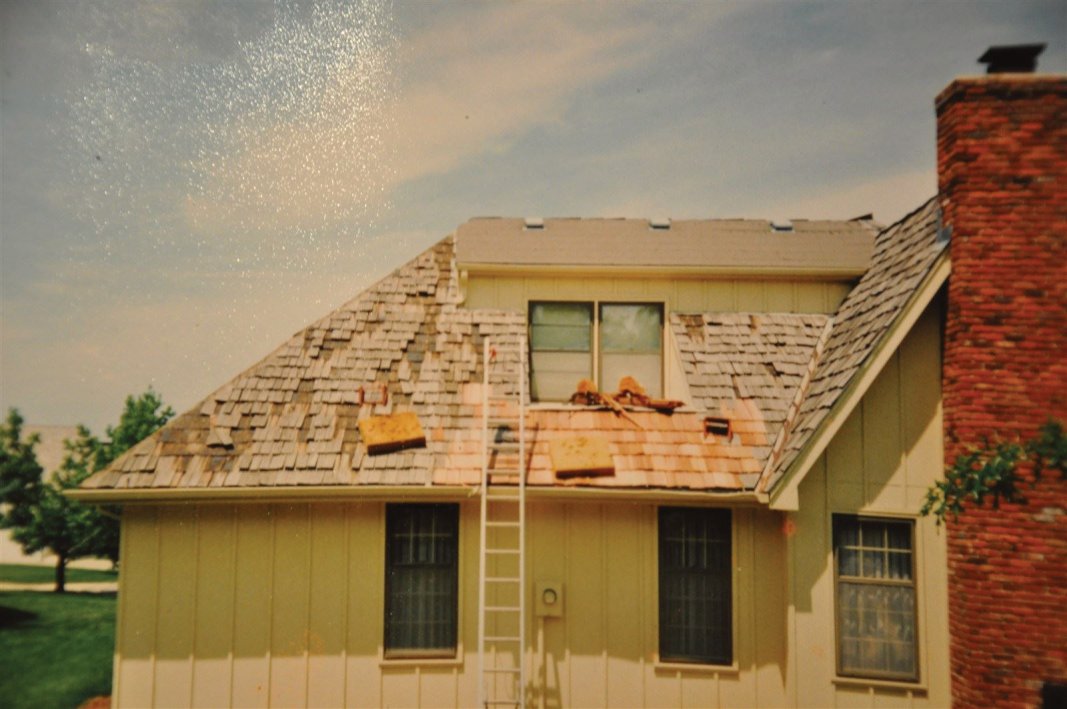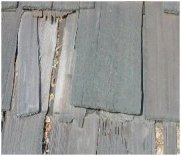 This week's blog is directed to all of our past, current, and potential new customers with hand split cedar shake roofs.  Keeping your best interest at hand, before the heaviest of the Spring rains come, it would be advisable to have your roof inspected on a dry day.  Your
inspection
should
focus
on any missing or loose
shakes
and preformed
ridge caps
.  Most importantly, areas of your roof having southern exposures should be
carefully
looked over for any underlying exposed felt paper (a BIG red flag).  Exposed felt paper weathers due to the age and environmental elements (especially the sun's rays), causing splitting or tears.  This is a potential major leak for the simple fact that under the shake is spaced sheating (1"x4" planks) which will allow water to directly seep into the splits / tears, drip down to the insulation, and pool on top of the ceiling material of the interior of you home causing more damage and expense.  We can
greatly reduce the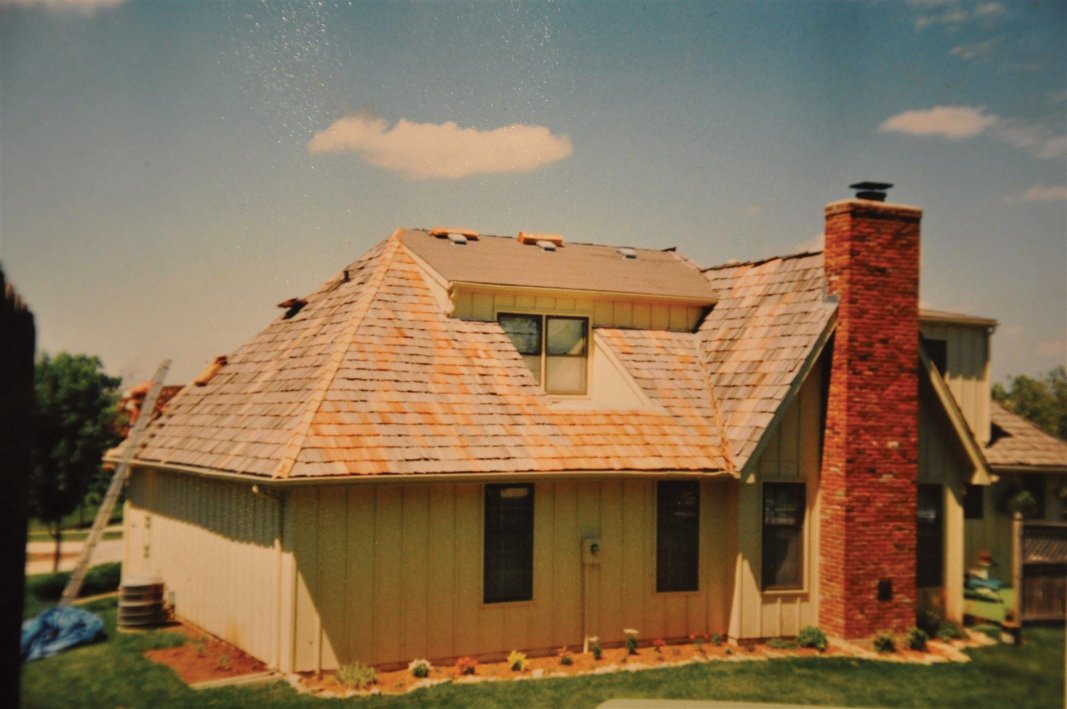 likelihood of this
happening and
prevent further
damage by targeting
these critical areas.
Note:
Wood roof repais
cannot be done if your roof is damp or wet.  If you have any questions, concerns, or are just not sure, call
Roof Doctor, Inc.
 today & schedule an inspection during the next span of dry days.  We'll meet you soon after your call, granted the weather provides. 
We are a simple phone call away!
816-356-5463
Mother and baby raccoons

Once a litter of baby racoons are born, it can take up to 4 months for them to leave the nest, duirng which time they reak havic on your attic and draw many parasites, especially fleas.

Black Snakes inhabiting an attic

Snakes often drop from trees and enter your attic through open voids in your roof, as small as 3/4". Snakes see out shelter and follow prey which may be nesting in your attic.

Hornet nest in the roof of an attic

This nest has an opening from the roof top most likely under loose shingles or a hole caused from any number of concerns you may be faced with from an aging roof.

Opposum family nest in an attic

This mother opposum found its way into an attic & gave birth to her young in the insullation. During the period before the young leave the nest, there is ample time for feces deposits, drawing in worms, maggots, fleas and other parasites.

Plastic Sewer Vent Pipe Flashing

Compromised by a roof rat or squirrel, this void allows entry to a dry, warm, safe haven. Additionally, a major leak is now presented and damage is occuring further into the home interior.

Bats in the attic sleeping

A colony of bats has made its way into this attic and return to the same spot each day to rest, as bats are nocturnal. Bats and bat guano carry many diseases and produce a very foul smell.
Its that time of year for
rodents
to be on the move. With spring coming, nesting areas will be sought out, and your attic is a prime target for rodents to move in to and raise their young.
In our many years of experience, we have seen even the smallest entry areas become a gateway for rodents such as bats, roof rats, raccoons, squirrels, and opossums. Even bees, wasps, hornets, birds, snakes, and spiders will be looking for a dry, warm shelter from the spring rains.
The most effective way to take preventative measures against rodent infestation is to have your annual
roof inspection
completed. Measures which should be taken include checking all
roof protrusions
, such as vent pipes, chimneys, and furnace flues, for adequate seals.

A roof inspection should also include a thorough check under all soffits and eaves to ensure the areas remain in tact and show no signs of open voids. The bottom of roof ridges, siding, and also trim boards should be looked over as well for structural integrity.  The large
roof fields
should be inspected for any damage that may have been caused by
tree limbs or storms
.
For more in depth information on rodent proofing, rodent types, and rodent disease / parasites, simply visit our rodent proofing page using this link: 
http://www.leakyroofs.com/Rodent-Proofing.html
.  If you have a rodent concern, will will be here to assist you with the correct extraction service and work along side them to correct and close off the entry points to your home interior.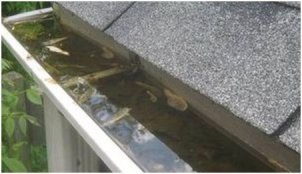 Hello, Friends!
 Today I wanted to remind you that
gutter cleaning
and roof inspections are of the utmost importance for our upcoming rainy season!  Protect your foundation from soil erosion, rotting wood, siding stains, and home interior with quarterly gutter cleaning.  
Call Roof Doctor, Inc.
today for special April pricing!  Now that the
snow
has melted, its time to
have your roof inspected
before the rains come this spring.  Your
chimney flashing
,
sewer vent pipes
, loose
valley flashing
, and
missing shingles
are all areas of concerns to have checked out annually in order to ensure the integrity of your roof and deplete all leak concerns.  Call today to set an inspection time or fill our our
estimate page
and we will be right with you!
/